Students from the University of Hull were given a volunteering opportunity like no other as they helped Team GB athletes in the run-up to the Tokyo 2020 Olympic Games next month.
Fifty students from the University volunteered throughout June at Team GB's Tokyo 2020 Kitting Out at the NEC in Birmingham. The event saw athletes try and collect a range of kit, Opening and Closing Ceremony Wear and formal wear as an important step in their Olympic journey. Students described their "awe" and feelings of being "starstruck" whilst supporting Team GB athletes during the Kitting Out process.
Nicole Bateman, Project Manager for Team GB at the University of Hull, said: "We were so proud to be able to offer our students this unique opportunity to gain valuable experience and make memories of a lifetime, as a Team GB volunteer. They were helping some of our country's greatest Olympians as they were preparing for competition on the world stage.
"The Tokyo 2020 Olympic Games are just around the corner and this year is sure to be one of the most memorable Games yet as for the very first time in history, they have been postponed a full year and Team GB are sending their biggest ever team to an away Games with 376 athletes surpassing the 371 that went to Barcelona '92. In addition, further history was made as for the first time ever at a Summer Games there will be more women than men representing Team GB."
This exclusive opportunity for University of Hull students came as a result of the University's unique partnership with Team GB. The partnership, which is now in its second year, covers a six-year period and includes the Tokyo 2020, Paris 2024 Olympic Games and the Beijing 2022 Olympic Winter Games.
During June, more than 30 sports and 350 Team GB athletes selected their Team GB kit ahead of the Games which start on 23 July 2021.
Tim Ellerton, Commercial Director at Team GB, said: "Kitting Out is an important moment for the athletes as the kit symbolises a key moment of becoming a Team GB athlete. Since many of the athletes will be competing at their first Olympic Games, trying on the official kit for the first time is a special moment, giving them a sense of what it means to represent our nation and building excitement for competing at the world's largest sporting event.
Michelle Brown, a final-year English student, said: "I felt extremely fortunate to have been able to work with Team GB for their Kitting Out event.
"Not only did I help so many amazing people, I was able to do a variety of roles including being a personal shopper for the athletes and delegates. It truly was a once in a lifetime experience and I loved every minute of it."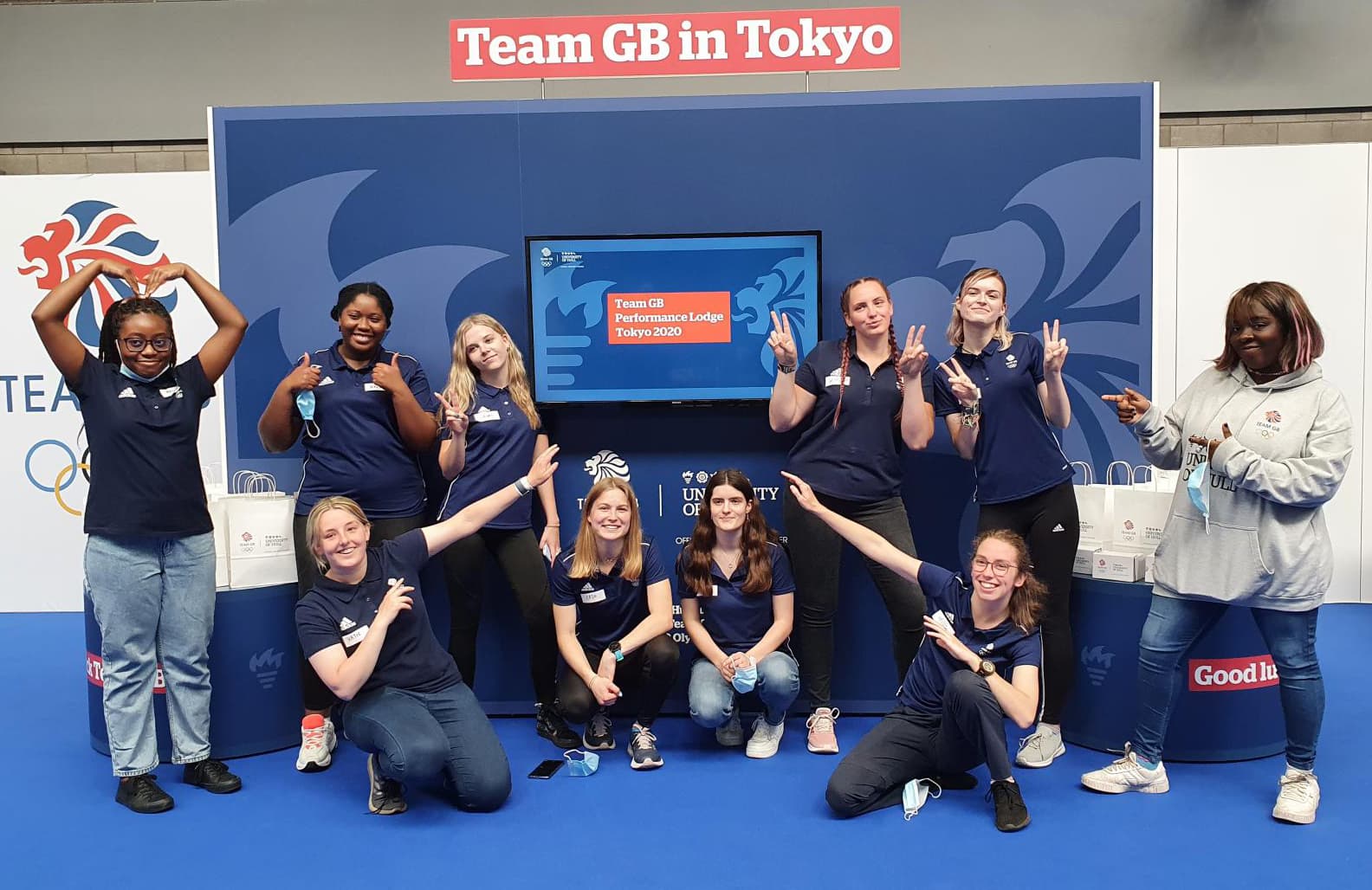 Shona Drummond, a second-year Politics, Philosophy and Economics student, agreed: "Working on the Team GB Kitting Out event has been an exciting journey; from packing the vast amount of kit to meeting the athletes themselves.
"I became starstruck at the Team GB athletes. I have seen them on TV for years and never thought I'd get the opportunity to see them in person.
"Kitting Out was the last stage before flying to the Olympic Games and was vital to ensuring they feel comfortable in their everyday clothes and competition wear. Every athlete was a pleasure to speak with, I left every day with my face aching from smiling.'
"As Kitting Out was a voluntary role, it immediately looks good on any CV. With Kitting Out also being an exclusive preparation for a worldwide event, almost all employers will recognise that Kitting Out is a great achievement."
Sam Lewis, a Masters student in Logistics and Supply Chain Management, shares Shona's enthusiasm and recognises the career-enhancing benefits of his experience: "Working on Kitting Out for Team GB was an unbelievable opportunity. It allowed me to develop skills and experiences of logistics and warehouse management within a high-speed environment. With this being my chosen career path, it has given me a vital introduction into the sport logistics sector."
Earlier this year a University of Hull student played a key role in the Kitting Out process – by helping ensure each Team GB athlete will receive the correct kit they'll need to compete.
Miranda Maimela, who is studying for a Masters in Data Science, was selected in a competitive process to support the data and statistical analysis of Kitting Out.
She analysed the individual kit requirements of each Team GB athlete to make sure the correct kit was co-ordinated in advance.
Miranda said: "I feel so fortunate to have been given this opportunity, which is only available to me because of the extraordinary partnership between the University of Hull and Team GB.
"After the hard-work and dedication that each athlete has shown to reach an Olympic Games, the least they deserve is to feel the sense of pride at pulling on a Team GB jersey for the first time – and for it to be in the correct size!"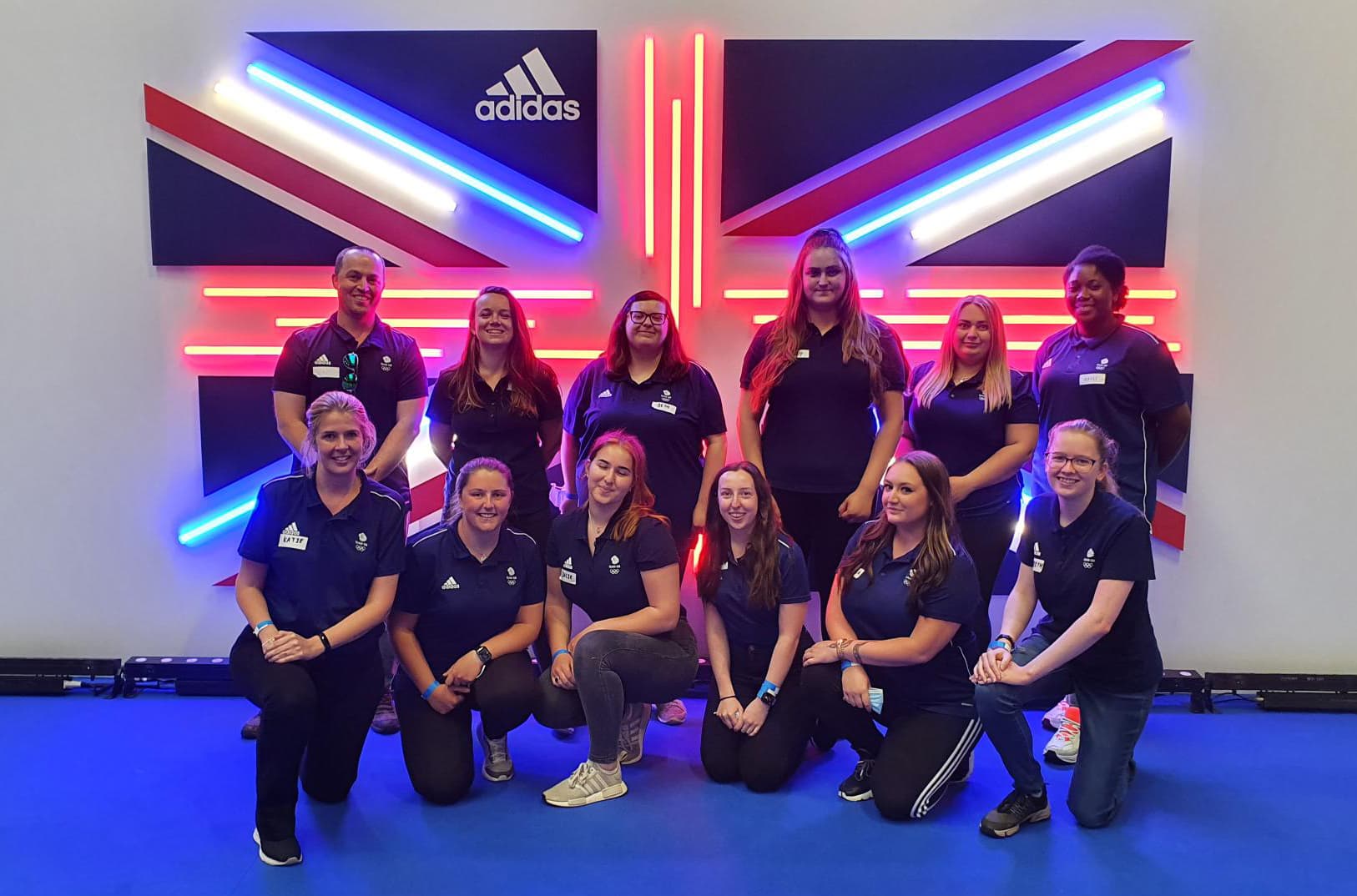 The Kitting Out project is the latest example of the exciting range of Team GB activities that have taken place at the University since the partnership began in January 2019. Earlier this year, the University announced double Olympic Champion, Max Whitlock, as its Team GB ambassador.
Additional activities include designing a 360 virtual environment package to help prepare athletes for the Games, student internships, as well as an ongoing research project reflecting on British Olympic champions of the past in order to inspire current Team GB athletes to achieve success at the Games this summer.
Events on campus have included a Give it A Go event last month, encouraging students to try new sports. The event was attended by Team GB gymnast and Olympic champion Beth Tweddle as part of the launch of the I Am Team GB 'Festival of Sport'. This festival, which is presented by Team GB partner Toyota, sees a programme of events being hosted across the nation on August 14 and 15, drawing on the excitement and success of Britain's athletes in Tokyo to encourage people to get up and get active. The University will also be encouraging staff, students and the local community to join a special 5K event '5K Your Way' on campus on Saturday 14 August – as part of the celebrations.
There has also been a series of other Team GB appearances where athletes have shared their personal goal-setting and medal-winning experiences with students, a marketing challenge for first-year students and a family sports event for local schools and colleges.
In May, the partnership announced its Get Set To Find Your Extraordinary programme to inspire young people to achieve their own extraordinary dreams. The programme uses the real-life journeys of Team GB athletes and University of Hull students as a springboard for 11 to 18 year olds to reach their full potential.
Nicole said: "As a university, we are extremely privileged to be the only university who can offer these amazing experiences to our students, and to be able to inspire pupils in our partner schools and colleges network in this way. It is particularly special in this Olympic Year.
"We wish all the athletes competing in Tokyo the best of luck whilst they're competing and look forward to celebrating their success in what has been a challenging year for everyone."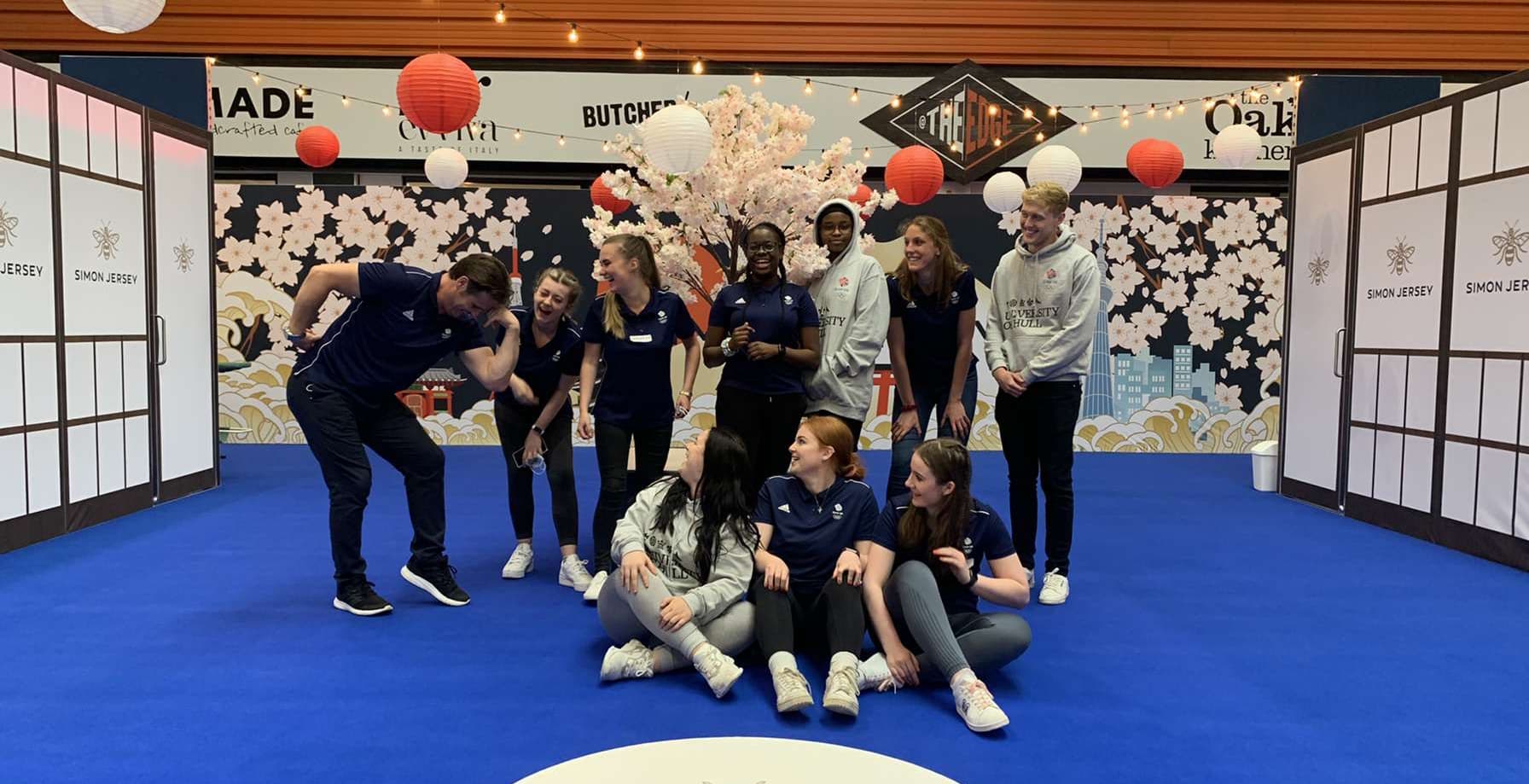 The University of Hull Student Futures team worked with Team GB, over several weeks, to understand the requirements of the Kitting Out project, to develop the opportunity for students and graduates. The team also secured the necessary budget to pay for students' accommodation and meals during the five weeks of Kitting Out.
Head of Student Futures, John Harrison, said: "We have worked hard to secure this unique opportunity for our students and graduates; which will hopefully set them apart during recruitment processes. Even the staff have taken a lot away from the experience.
"Good Luck to all of our athletes, Hull University is behind you all the way!"
The award winning* Student Futures team equips students with the tools needed to achieve their potential in the world of work and help them make and implement well-informed decisions about their careers and professional development.
Students can contact the Student Futures team for career advice here
'I'm probably never going to be able to compete at an Olympics, but by doing this I got to feel part of it'
Final-year English student Michelle Brown, shares more of her experience of Kitting Out:
"For me, volunteering is a great way to gain new experiences, skills and contacts. That is why I felt extremely fortunate to have been able to work with Team GB for their Kitting Out event.
"Not only did I meet so many amazing people, I was able to do a variety of rolls including being a personal shopper for the athletes and delegates. It truly was a once in a life time experience and I loved every minute of it.

"As someone who loves Team GB, it was a really exciting opportunity. I'm probably never going to be able to compete at an Olympics, but by doing this I got to feel part of it. I was really hoping to meet the Equestrian team and even though they were unable to attend, I got to see their bags packed. I felt in awe of the athletes at the Kitting Out event – it was such an incredible feeling when you recognised your favourite athletes.

"Personally, I got to try out a mixture of front-of-house and back-of-house roles. As a personal shopper you got to converse with the athletes and provide a one to one service for your assigned athlete or delegate.
"In this role you had to ensure that the items of clothing fitted the athlete correctly as well as being diligently aware of the stock inventory system, using it correctly to ensure that sizes were available for your athlete and future athletes (e.g. making sure you correctly recorded swaps).

"My favourite role was either as a personal shopper, or, being at the University stand. This is because I love talking to people and you got to engage with athletes and delegates the most in these roles."