The University of Hull has seen impressive results from the National Student Survey (NSS 2023) and is ranked in the top 20 in the UK in the Times Higher Education's 'Overall Positivity' measure.
Professor Dave Petley, Vice-Chancellor at the University of Hull, said: "I am delighted that the University of Hull has been ranked 20th in the UK by Times Higher Education. It is testament to the hard work of colleagues across the University and it is wonderful that our students feel so positive about their studies."
The Survey results show that satisfaction levels have increased markedly across a variety of areas, including Student Voice, Learning Opportunities, Academic Support, and Learning Resources.
Each year, five million students from universities, colleges and other higher education institutions across the UK are asked for feedback for the National Student Survey, with questions ranging from quality of teaching and learning resources to feedback for assessments.
Professor Petley said: "These results reflect our whole community's continued efforts to prioritise the quality of our education provision and student experience. I want to thank all of my colleagues across the University for supporting our students on their learning journeys. I also want to give thanks to our students, and Student Union, whose influence and input into shaping our offering ensures we are continuously improving our courses and the work we undertake at Hull.
"For those who might consider the University of Hull through Clearing, this is a very positive result that we're extremely proud of – and it's just the beginning. As we look ahead to September and the start of the new academic year, we will continue to build on our success to create a truly exceptional experience and environment for all of our students."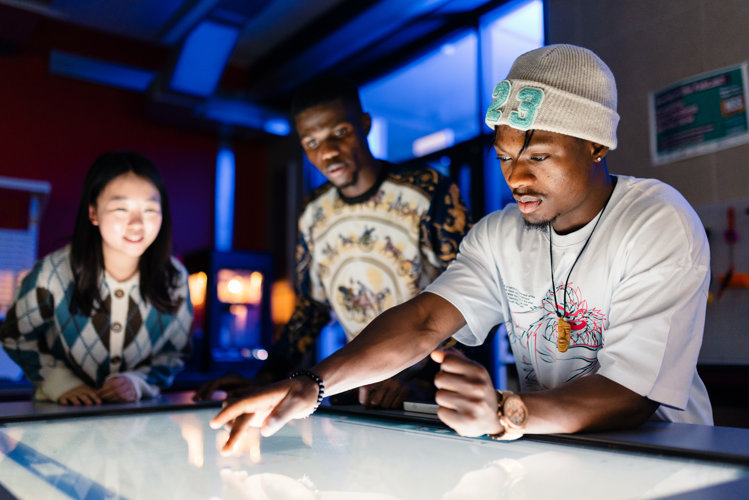 The University of Hull has places available on a variety of courses through Clearing. These include Business and Management, Marketing, Criminology, Computer Science, Sport and Exercise Science, Adult Nursing and Law.
Professor Petley said: "We are a close community here in Hull, and I am so pleased that our students, staff and, indeed, our partners in the region can celebrate this recognition at a national level."
While the NSS did not ask a specific question about how satisfied students in England are with the quality of their course, Times Higher Education provided its own analysis and rankings of 114 UK-based higher education providers (that had at least 1,000 survey responses) by introducing a measure to determine how positive students are about their studies.
As a result, the University of Hull ranked 20th for the overall positivity measure – ahead of all the Russell Group universities – in this 2023 THE ranking (UK-based higher education providers: 114 universities ranked by THE that had at least 1,000 survey responses).
The NSS is an anonymous survey that provides universities with helpful feedback and real indications on how students are feeling. It also acts as a guide for prospective students who are yet to make their university choices. For 2023, 339,383 students responded to the call for feedback resulting in a 71.5% survey response rate across the four countries in the UK.